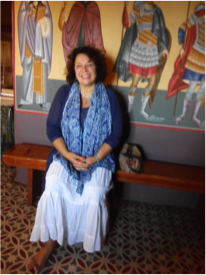 I am a teacher and an intuitive coach who delivers group sessions and one-to-one guidance helping my clients to find their own path towards attracting greater light in their life.
Do you often tell yourself:
– I am not sure if I am on the right track
– I would like to have more assurance about my path and to know where I am going
– I would like to attract more abundance in my life
– I need to find advice to help me take the right decision
– I have doubts and fears which are blocking me from moving on
– I feel I need to develop my intuition to listen to my own inner guidance
– I would like to experience more joy and feel more confident
You have come to this page for a reason and you are about to start a journey of transformation.
You will find that my book 'You are the light of the world' and the meditations linked to it, work very much like a self-help method that can be followed step-by-step. However, if at some point you feel you need to share your own life experience and that you need guidance along your path of self-discovery, I would be delighted to be your companion on your spiritual journey.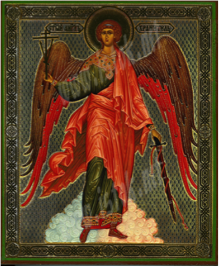 To help you further on your path, I can help you connect with your angelic guides.
I regularly organise seminars about Angel Connection – the next one is in May 2018. 
The most important element of the connection with your guardian angels is to appreciate that you are not alone in your quest. The angelic realm is keen to cooperate with us as it is THEIR life purpose to help and guide us and help us transform and access more joy and abundance. However, we have to ask first, as we have our own free will, and they do not interfere otherwise.
During our session, you will find out what specific messages your guardian angels have for you in each sector of your life (your identity, your relationships, your inner journey and your vocation). You will understand their function in the world, their specific mission and how to co-operate with them in consciousness.
You will be given positive affirmations linked to each of your guardian angels and personalised guided meditations for you to internalise. This will help you release possible unhelpful thought patterns and to reconnect with your inner potential and your creativity power.
Testimonials
'For spiritual seekers wanting a deeper understanding of the angelic archetypes that operate and overlight their lives, Haniel Sofia offers deeply satisfying and insightful map to this aspect of ones inner life. I highly recommend it."
Ian Graham, author, chaneller and retreat leader, UK
'Haniel Sofia lives what she talks about. She is guiding you with lots of information that you can use for your daily life and spiritual development. It works in a deep way and Haniel Sofia's voice is like an Angel's Voice when she sings your personal Angel's names. I will certainly continue this journey with her because the way Haniel Sofia talks about angels is very profound, it is helping me to see more clearly the purposes of the life I have chosen.'
Hugo Van Verdegem, Energycoach from Belgium
"Haniel is not only an incredible qualified expert, she is much more than this. She guided me with passion and kindness through my inner journey. Thanks to this work I felt part of something bigger and I stopped being afraid or feeling alone. It is a priceless feeling that changed my life forever. I highly recommend this experience "
Agnese from Rome
" I will always remember the day I met Haniel Sofia in Patmos. She gave me the four angelic names of my life purpose, and something very special and deep resonated in me and in my soul… it was the beginning of a new deep and true friendship between me and them. Everyday I wake up with the desire to live my day with them and their love.'
Mary Grace from Milano
To ensure we can work together, I offer the first session as a gift. We can connect via skype or face time as you prefer.
* cost of the subsequent sessions – 60 euros
** payment on-line